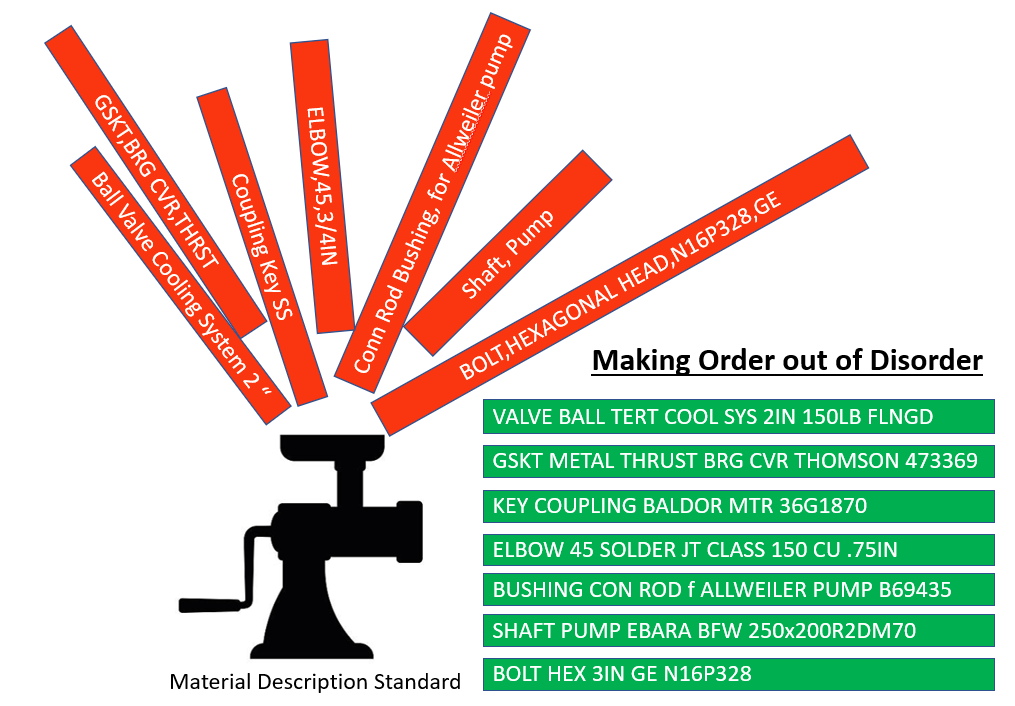 Introduction
In Energy businesses, operations cost control is a key to profit. Every dollar of operating cost saved is profit. There are two approaches to cost savings, slash & burn and Operations Excellence. Operations Excellence is doing things better with minimum waste. Safe, reliable operations are hallmarks of Operations Excellence. Analysis and work are needed for cost reduction excellence initiatives, but the advances are generally enduring and importantly reduce operating risks rather than increase them.
Operating costs are driven by spend on materials, services and personnel. Functionally, Maintenance and SCM dominate op costs in asset intensive businesses. They are often two of the three largest head counts on site and the maintenance function consumes most materials and services. When looking for ongoing waste to eliminate, SCM and Maintenance opportunities need to be considered.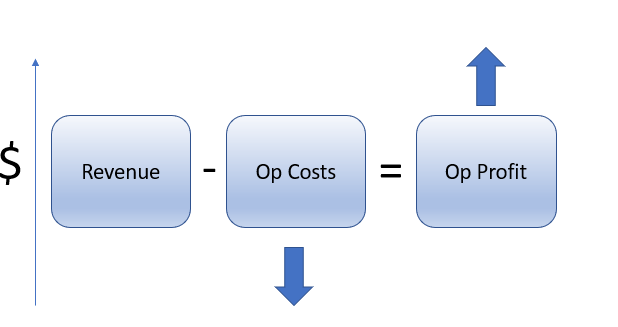 Problem
Part 1 – Poor Identification of Material Masters
Experience has shown that poorly identified material records are the number one issue in Maintenance and SCM business processes. Which item in the catalogue is the one I need now? This question comes up hundreds of times a day in Energy businesses. The challenge of answering it and the impacts of getting it wrong are a source of lost profit. The impact of poorly identified materials is not just in slowing business processes (which is a significant and measurable loss) but is felt in actual operations by delaying, adding uncertainty, slowing jobs, increasing downtime, providing justification for costly off system material stocks (squirrel piles), requiring extra reverse logistics and raising risks of large production stops or safety incidents. Poor material identification in business systems increases costs and risk.
Part 2 – Disconnect between the Lifecycles of Real-World Materials and ERP Material Masters
How many material masters do you need in your material catalogue? The simple answer is one for each distinct material needed to operate and maintain your current physical assets. (More generally, add items associated with projects executed using your business system processes (Drilling & Completions projects for example) and exclude items normally provided by 3rd party maintainers)
By observation, often there is often no connection between the number of material masters in the catalogue and the number of materials needed to operate and maintain the assets.
The starting point in most material master lifecycle process flow diagram is a box that states, "Somebody needs a new material item". This starting point has no connection to a new physical requirement, so the fact the requirement already has one or more masters created to describe it does not matter. Note, weakness in material master identities inhibits effective checking to determine if an item was already entered in the catalogue to address this requirement. So, when someone wants a new material and it can not be positively ruled out it is simply added. This happens too frequently causing the catalogue and clutter grow over time.
At the other end of the material master life cycle retirement, processes are usually too weak and disconnected to flag or delete unneeded material masters from the catalogue as their real-world item is retired. The exception is the closure or sale of a full plant (ERP system plant), where it is easy to flag the appropriate items in a mass change transaction. The result is materials that enter the catalogue stay there after the associated assets are retired.
An encouraging step forward on the disconnect between real and ERP material lifecycles is the progress being made enhancing major projects (asset creation process) to include robust operating lifecycle SCM and Maintenance master data creation processes. This is happening in many companies. However in the legacy asset world, the real-world materials needed, and their ERP system aliases originated at separate times by disconnected means and is a problem in need of a solution.
Analysis
It is common for material catalogues developed for older assets or via mergers to have no or weak description standards. Standardized material descriptions make items identifiable and comparable.
Your material catalogue is made up of things that you repetitively use in your operations and maintenance activities. Each material master identifies an object in your business system that may be used in multiple core business processes, such as procure to pay, O&M parts inventory, maintenance planning and execution, end to end reliability analysis, and anywhere along a project lifecycle from idea generation to disposal. Each item also represents a real-world physical object that you use in your business.
Waste happens when there is a lack of fidelity between individual business system material objects and it's corresponding real world object. Each business system material object should represent one real world material object and each real-world business object should be represented by only one business system material master. When this isn't true, which unfortunately is common, business process times slow down due to more confusion and double checking, requests for additional material masters (that further clutter the catalogue), material procurement and stock issue mistakes are made that delay jobs and potentially compromise actual physical process progress as well as personnel safety. An unnecessary level of user frustration is also generated. User frustration can be the source of additional problems from higher personnel turnover, to risky uncontrolled alternative processes.
The costs associated with the above listed poorly identified material master outcomes are real, significant and can be calculated. I will leave it you to you to choose the specific issues that are costing your operations, their frequency, and their average cost per occurrence to determine the strength of business case to fix your catalogue? You most likely will have a solid business case with less than 1 year payback. The problem with Materials Catalogues is not a static one that inflicts a certain recurring amount of pain annually. Unaddressed the problem grows worse over time as the clutter and confusion continues to grow, retired materials remain, and merger catalogues are added. Without a consistent standard to identify materials in your system, individuals request new items to address their own frequently used items they use but cannot positively identify. This amounts to building multiple individual partial catalogues causing increased overall clutter and confusion. Without effective description standards items not suited to a Manufacturer Part Number (MPN) identity can not be cross referenced to find duplicates. The poor material identity problem is not self healing, it grows spiraling in the wrong direction.
Conclusion: Without one to one fidelity between material master record and real-world materials identities, your business has unnecessary costs in both business process and real-world process waste that grows over time as it is unaddressed. You can not measure the quality of fidelity between the two, if you do not have a measurable coherent standardized method to identify what each material master represents in the real world. Better material master identities improve the effective, safe and reliable operations in your business, increasing your profits.
What is needed for a useful Description Standard?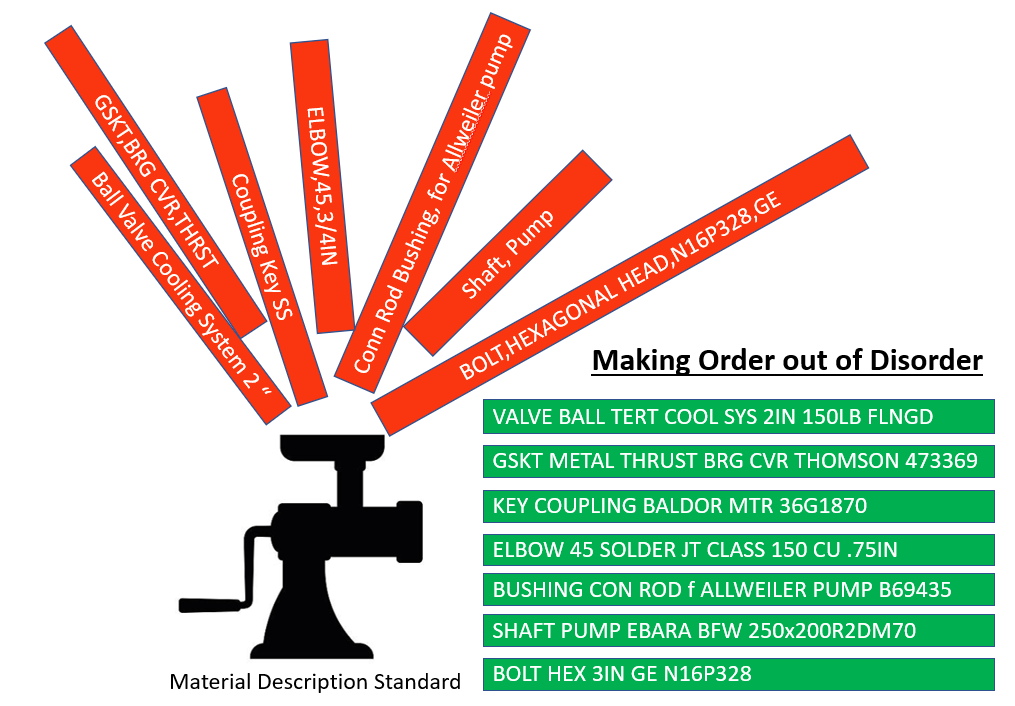 Elements of a Useful Material Description Standard
Templated format – The standard consists of a set material description templates. Each template is for a particular noun and primary modifier combination and has an ordered set of standard attributes. A functionally equivalent method to achieve this requirement is using Classification tools and assigning a class identifying the noun & modifier that contains the specific characteristics needed to store the description or specification attributes. Using this method also provides a suitable structure to write a custom description forming program. Maximo offers this functionality with the description writing program standard delivered. The structured order of the noun, modifier and attributes is valuable in making searches more predictable as well as enabling cross checking for duplicate items.
Coherence between authorized Noun Modifier templates. – This is a most significant requirement and often overlooked or given inadequate attention when description standards are developed. Coherence is the pieces fitting together to make an effective whole. Coherence means that the hard work of figuring out the standard terms that will be used to identify items in your business are reflected in the standard and not left to requestors or administrators to decide at the time of new requests (simply adding a new template because the request came in for a term not in the approved set of templates). Developing a standard that allows creating multiple synonyms per noun to be used weakens the usability and utility you are seeking with standardization. For example, the standard needs to show that we decided to call all our wrenches, wrenches not sometimes spanners if a requester prefers that terminology. This is a challenging requirement as there are many synonyms, and near synonyms in industrial material nomenclature. It is unlikely to be perfectly resolved, but the effect of incoherent terminology can be greatly reduced. It is strongly recommended that approval of the set of description standard templates go through a broad governance discussion that includes representation of all relevant functions (SCM, Operations, Maintenance, Projects, Engineering, Reliability) as well as geographies, Divisions and Plants that are impacted. The goal is to try and increase coherence into the description standard. Resolving the coherence issue in your standard may require use of exception rules.
Synonym guide for nouns to identify preferred terminology to use. This helps apply the coherence that has been built into the description standard. It directs a user to the approved noun for a given synonym.
The modifiers allowed for use in any given noun are coherent. For example, the noun VALVE could have a set of modifiers characterized by their valve construction type (ball, globe, gate) and possibly another VALVE template has functional type modifiers (isolation, control, metering). Application of this guideline will likely face real word challenges where limiting the template set too strictly or narrowly will cause its own confusion by producing unlikely or uncommon identities for some items. Prioritization rules may be needed where multiple modifier types may useful. Perhaps you might state that in general, we identify our valves by construction type, but in specific systems or uses a functional modifier is preferred or allowed. The standard needs to provide guidance on this for two reasons. First it supports a more structured predictable identity for material masters, a key goal of a description standard. Second, logical consideration of modifier types supports determining when separate templates are necessary. A single template is for one noun and one modifier (or coherent set of associated modifiers (globe, gate, ball) and the most significant attributes to identify the material master. Approaching the description structure in a hierarchical top down method supports consistent predictable outcomes.
Standard punctuation, abbreviations, fraction & decimal formats, UoM ids, continuation character (these need to be readily checkable by all possible users that may search material masters)
Short and long descriptions are arranged with the same order of attributes (without abbreviations in the long description)
Long description format specified. A comma delimited list of attributes is a common style, some clients prefer a more tabular bulleted list structure. Application of the long description format needs to be consistently applied
Aligning Physical Material and Material Master Lifecycles
The second major failing of most Material Catalogues is the non-alignment of physical and material master lifecycles. The requirement for materials and material masters comes from asset development processes. These may take the form of building a new plant, a system upgrade in a debottlenecking project, or a reliability improvement project or a new standard well completion bill of materials. The point is that authorized system changes are the trigger for new material master requirements and retirements. Strengthening the connections between the asset lifecycle process and the material master lifecycle is important to keep your material catalogue lean, accurate and useful.
Conceptual Process for Design, Creation & Change of Material Master Data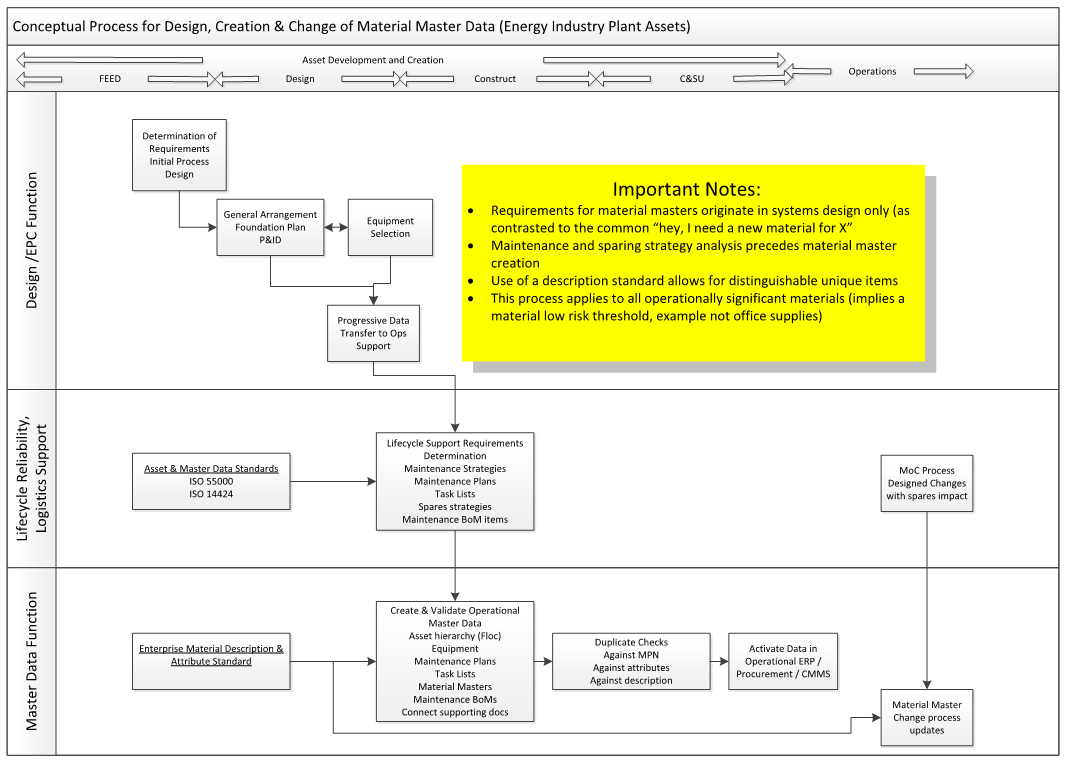 Broad Strokes to Transforming a Material Master Catalogue
Define and approve your Material Catalogue Description Standard
Rationalize your Material Catalogue. Using historical transaction data from your ERP determine which items are unnecessary going forward and flag them for deletion
Apply the approved Description Standard to the remaining items
Adapt material search methods so that only valid current materials are presented in searches (do not show material masters flagged for deletion)
Refine both material master lifecycle administration and asset lifecycle processes so they are connected and aligned
Enhance Governance processes for the Material Catalogue to provide adequate feedback so it remains relevant to all concerned and effected user groups
Implementation Discussion
The central point in transforming your materials catalogue from something that is harming your business to something that helps your business is developing and applying a Material Description Standard to your material masters. The goal is to move from an unstructured collection of ambiguous items with indeterminate identities that bears no certain connection to current assets being operated and maintained; to a set of items that match the material needed to support your current asset slate, each with a structured identity in it's description that can be explicitly be tested to confirm its quality against a defined standard.
To be efficient in updating material master records with Description Standard compliant identities, you want to analyze transaction records to determine which items are regularly used? Maintenance work order history data can provide a first cut look at BoM structures by associating materials to equipment or functional locations. Maintenance data can also inform on materials issued to obsolete, replaced or redundant equipment and functional locations.
The best strategy to apply the description standard should be customized to your circumstances. The size of your catalogue will influence your approach. After determining how many relevant material masters remain to be standardized, options available are doing it in house with internal staff likely over a longer time horizon than an outsourced approach or having a service provider (on or offshore) do the work. An aspect of implementing your Description Standard will be enriching the data. There will be gaps where your material master records do not have all the attribute values required by the standard. The size of this challenge will only be known after standardizing descriptions. Finding the missing values can come either from your in-house technical data package documents, or by public internet search of the Manufacturers data.
Capturing value from a better materials catalogue has one final but critical requirement. That is effective change management and training. There are two major areas to focus on to ensure success. First, communication, training and support to end users that use material masters in their business processes and daily work. People need to know about description standardization, when it will be rolled out into the live system, what the rules are and how to find and use them to support their searches. Second, change management to support the effective integration of asset lifecycle processes and material master lifecycle processes. These two processes and the people that make them work have likely lived without any connection over the history of your organization. The material master administrators likely know and work with key warehouse, procurement and maintenance professionals; they may have never met anyone in the Engineering or Technical Support groups. While the value of integrating their outputs can be explained easily in a paper like this, old habits are not easily deviated from. Support and coordination need's to be provided until new habits to integrate asset lifecycle and material master lifecycles are well formed.
SPC Results as a Partner
Experience, knowledge, capability and integrity are the reasons you should have SPC Results guide your material catalogue transformation.